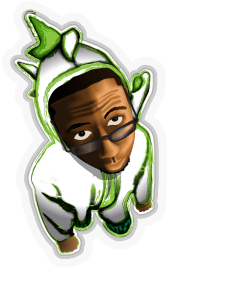 My core desires in life are to be a value-add to any team, relationship, and situation I am in. Value comes from being light-hearted and having a positive attitude. I am a creative person that desires to communicate to the best of my abilities. As a creative being who focuses on communication and, I love to tackle problems at all levels and help others reach success. This has lead to successes in many areas of my life.
Logos and Iconography
---
I have grown my expertise in logo and word mark creation and it has afforded me honors in over 10 international publications. I enjoy the little things that communicate. In logo and icon design, the delight comes when you are able to put together a balanced design– common recognition of the concepts presented and all the intrinsic value of a new concept. The ability to do this well has earned me a great deal of design opportunities and has prepared me for larger scale design projects and more complex visual and user problems to solve.
Donated Design
---
I have crafted graphics for concepts and company communication pieces that are in use in websites, applications, mobile applications, and games. I have helped companies improve user engagement in various technologies through visual and experience design strategies/methodologies and user/customer research. This is the leading task for my work now — taking the complex or disorganized pieces and turning them into a concept that is clear and organized for users or consumers. I have had the honor of doing this with Fortune 50, 100 and 500 level companies across the world. I have also delivered the same level of quality for non-profits, startups, and very small business. The projects from these smaller organizations and companies, have given me the chance to not only deliver quality design work, but to also collaborate with people from all different backgrounds and experience levels.
Creative Overflow
---
I truly take pride and pleasure in helping companies reach their user goals as they achieve business objectives. The hard working and detail oriented approach gives me joy and allows me to be creative outside of "work" as well. I have taken this mentality into all of my creative pursuits. I said all of this to say, I love being a creative and especially a designer. All aspects of life are designed, and I am thankful that I get live out what I love each day.